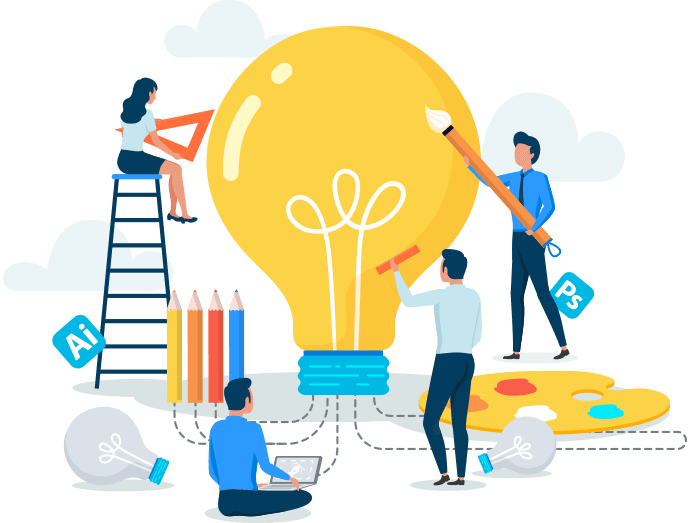 Get a tailored business productivity app
Save time and money.
Why does it matter? Meet Emma, an HR consultant.
She reads hundreds of brain-numbing resumes each day. And finds the right fit for her clients.
Her only frustration? Despite working so hard she can't afford to backpack Europe with her daughter.
So imagine if Emma gets an app that scans her database, analyzes it, and shortlists candidates? How many clients can she keep happy without breaking her neck?
Enough for her trip.
So if you're struggling with snail-paced admin work. Stock all over the place. Or too much time fetching important information
.

Build a strong online presence.
A website, web app or mobile app. So new customers
find you
when they look for your services.
'Is Ikea good quality?'
'How do I reduce my overheads?'
'Where can I buy great office supplies?'
All answers in your phone.
So show up on people's searches. Tell them exactly how you'll change their lives. Or someone else will.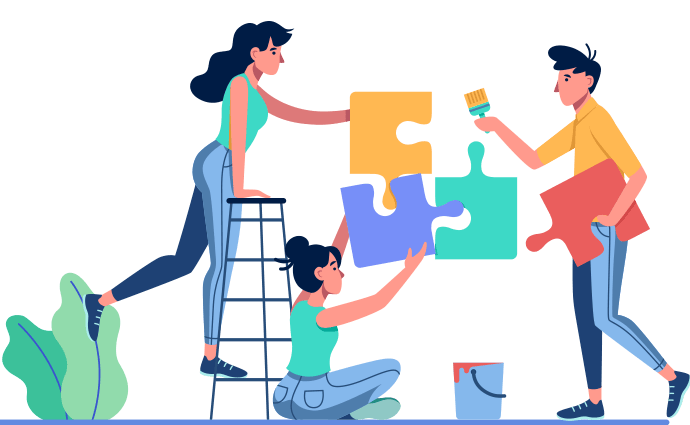 Want more great benefits?
Customer platforms
1.Are your top salespersons
They tell people how you'll help them, why you're the right choice, and how they can buy from you. 24/7.
2.Help you touch corners of the world
55% of people search online for reviews and suggestions before buying a product. Show them you're worth their dollar. (Why serve only locally?)
3.Turn customers into fans
Give personal suggestions, custom offers, and quick answers on chat. Make every exchange so memorable, customers can't help butrave about you.
4.Collect make or break information
Learn what your customers like, hate and can'tbother with when they use your platform. So you can use this to boost your business.

Custom business apps
1. Keep your team on the same page
So everyone knows who does what. What not to miss. And you don't suffer another 'I thought she was responsible for it.'
2. Keep your business shock-proof
Whether you're away or your team's stuck working from home. You have everything you need – the tools and the information – handy.
3. Make teeth-grinding tasks a joke
Let technology do the dirty work. So your staff has more time to fuss over customers and put your new ideas into practice.
4. Act like a thermometer
Let crunched numbers show your business's health. So you know when to stay on course and when to try out your maverick moves.

'Well, now I know how to go about this … can I do it myself?'
Sure, just follow these easy steps:
Good SEO performance – yes, that buzz word – gets you noticed amongrivals.
And cracking it doesn't mean adding the right keywords in your content. Your website should:
Load quick
Be easy to use
Look and feel the same on all devices
Have a clean code
Be easy to understand by search engine crawlers
Get indexed for your type of services
-----and other tricky stuff that developers know to the bones. Like how to keep your website userfriendly while helping your vision come alive.

Good SEO performance – yes, that buzz word – gets you noticed amongrivals. And cracking it doesn't mean adding the right keywords in your content. Your website should: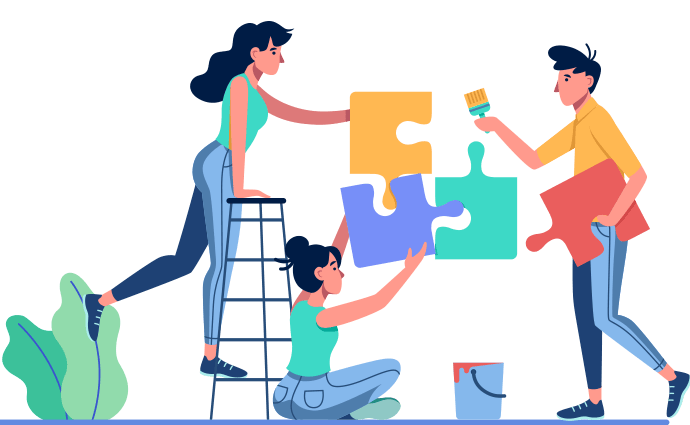 WaBTW this holds true even for productivity apps …nt more great benefits?
Since a standard software is not tailored for your business, you'll pay for functions you don't need. And not find all the ones you do. Your team will find itdifficult to use. And the money you spent for bigger profits will only raise costs.
Custom software rests on your business's vision, stuff you struggle with, and how your team works.

Solutions & Services
We offer a wide range of services that empower our clients in their digital presence, visibility and performance.
Custom developed applications for our clients to help them achieve the desired business solution
We leverage our expertise in Microsoft technologies to customize ready made solutions as per the clients' need.
Dynamic Mobile applications in iOS and android that enable our client deliver solutions on a mobile device.
We're a deeply talented team of young marketing enthusiasts who love each aspect of Digital Marketing almost as much we love our customers.
We develop state of the art websites with the latest front-end and back-end technologies in 100 languages.
Our team of developers are supporting projects across the region in various technologies.
How it Works
Software development is fragmented process which carried out strategically in order to achieve our end goals. Two pillars of software development are technical-accessibility and economical-feasibility.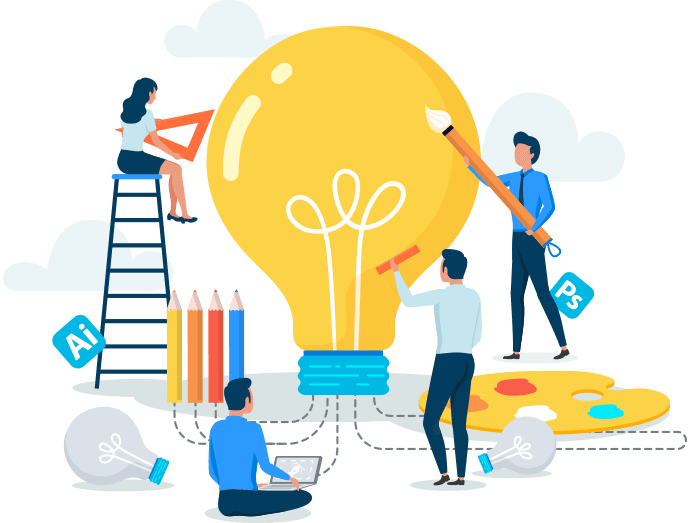 How ideas turn into real life digital solutions
The root cause of developing a software solution is a generally a "limitation", or a "problem" that our clients face at some or the other point in their respective businesses.
That problem or a limitation becomes the base of our effort. The solution architect is responsible for envisioning the solution in order to overcome the limitations and solve the existing problems. There is no stopping at this, we further plan the solution in such a way that it also covers the issues we might face in future. Scalability of the solution is extremely important.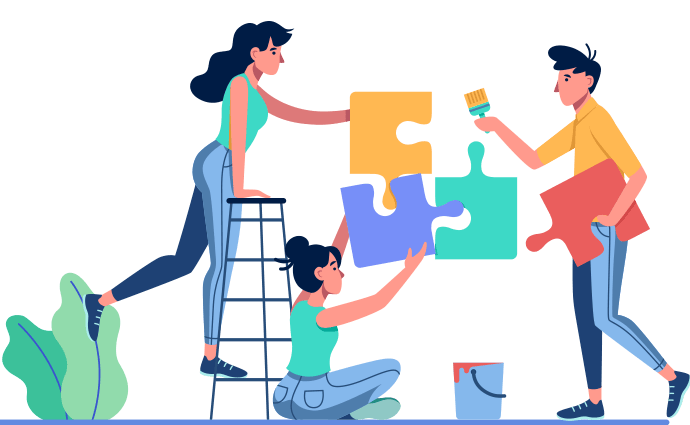 Our Strength is Cross Boundary Teamwork Done.
We believe in a synergised approach to find the best possible solution and encourage out of the box thinking to achieve the results. Our front end, back-end and business analyst team often brain-storm on the solution approaches to achieve the best possible techno-commercial solution. This enables
Unique solutions that help us achieve the end results.
Technical clarity amongst the development team.
 Efficiency in terms of working hours.
Transparency for the end client.

Client Relationship and trust factor with the development team
Doing what we do greatly helps us in keeping our client involved and part of the whole process thereby creating a trust factor. As an organization we emphasize on building long term relations rather than commercial transactions. To ensure it, we:
Establish a proper feedback system for the end client during the course of web development and take their valuable inputs on how they want things to take shape.
We share our expertise and experience to give our clients a better prospective of the solution they seek for. We help them get up to date with the latest technology trends.

A great, young and dynamic team to work. Quite helpful and they went out of the way to deliver solutions
They developed an amazing website for our school and helped us with the marketing efforts a great deal.
Thankyou TM IT in delivering my E-commerce and boosting our sales to an incredibly high number withing a month.
We have been working with TM IT resources on our .Net Development project and I am satisfied with the communication
Great Things In Business Are Never Done By One Person.